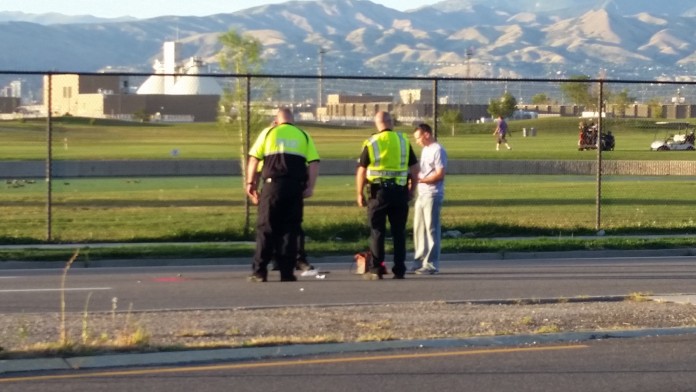 SOUTH SALT LAKE CITY, UTAH – August 1, 2015 – Gephardt Daily
Police investigators in South Salt Lake City are on the scene of auto-pedestrian accident near 900 West and 3300 South.
Officers say a 52-year old Salt Lake City man was crossing the street mid-block around 7:15 p.m. when he was struck by a westbound Jeep Cherokee. They say it appears the driver of the Jeep was blinded by the sun.
The male victim – whose name has yet to be released – was taken to an area hospital in extremely critical condition.
Police say it's too early to tell if alcohol or drugs were involved in the incident.