Two School Buses Collide in Centerville, Six People Receive Minor Injuries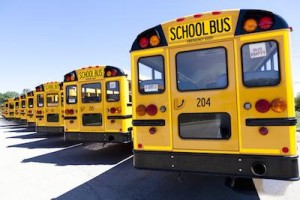 CENTERVILLE, UTAH – May 14, 2015 (Gephardt Daily) – Two school buses collided Thursday afternoon and six people received minor injuries, Centerville Police said. No-one was transported to hospital.
The accident occurred near 1450 N. Main Street around 3:30 p.m., according to the police.
Police said parents could go to the LDS church at 1450 N. Main to pick up their children due to the accident.
Updates will be available as soon as we receive more information.