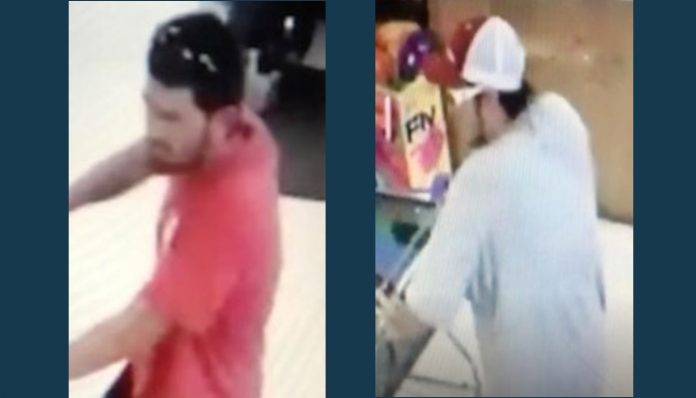 LAYTON, Utah, July 17, 2018 (Gephardt Daily) — Police are searching for two suspects they say stole expensive items from the C-A-L Ranch store in Layton on Monday afternoon.
The store, at 88 S. Fairfield Road (1000 East), is described as a ranch and home department store. Police did not say what the suspects stole.
The suspects are Caucasian. One has dark hair and a beard and is shown in surveillance photos wearing a red T-shirt, dark shorts and sunglasses on his head. The other suspect also has dark hair and a beard, and is wearing a red and white baseball cap, sunglasses with white frames, and a white T-shirt.
They left in an older Honda Odyssey van with rear end damage, police said.
Anyone who recognizes the suspects is asked to message Layton Police Department on Facebook or call 801-497-8300 and refer to incident #18-11151.